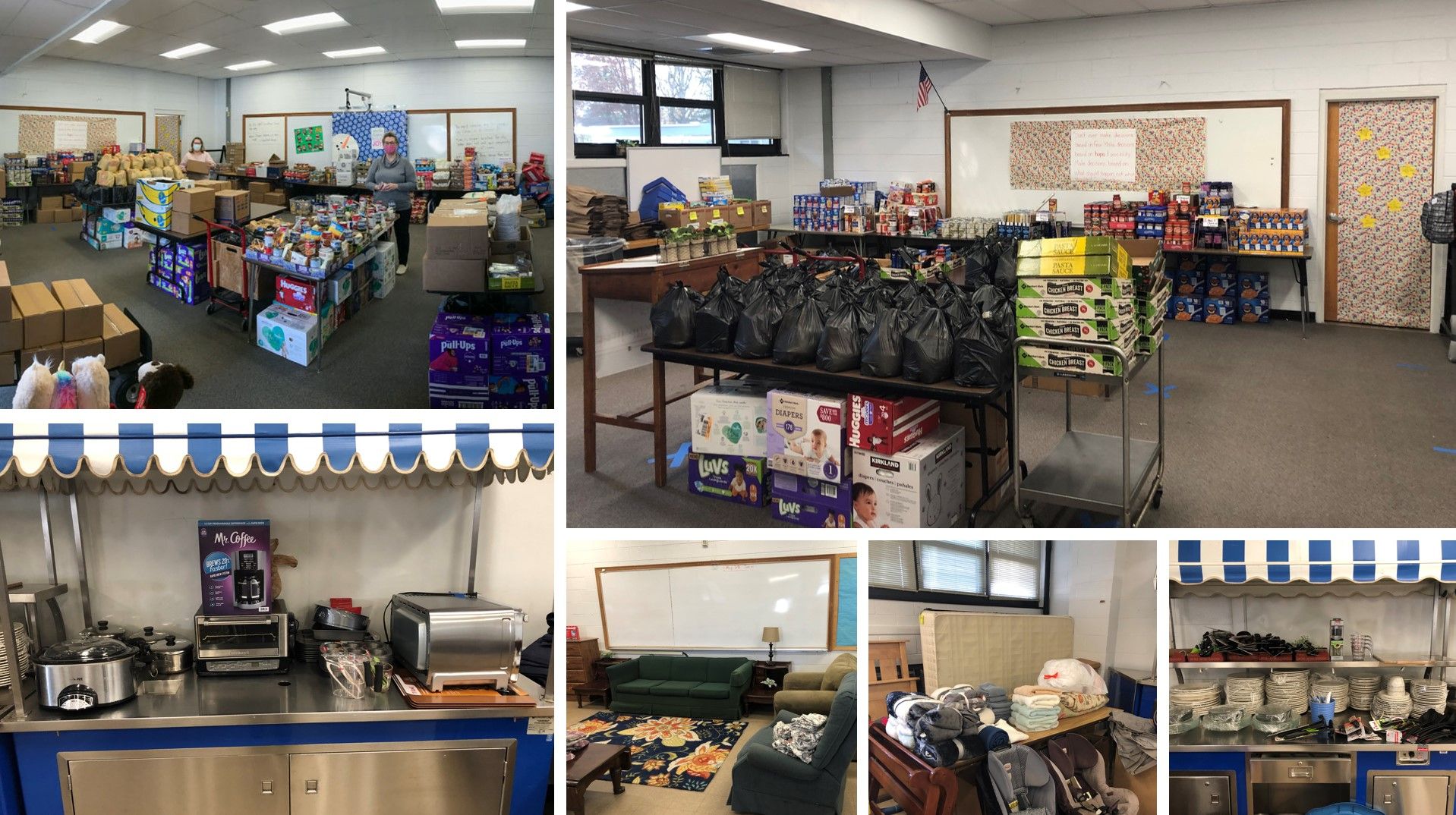 The Face of Hopein Buncombe County
The onset of COVID-19 has escalated the basic needs of the most vulnerable and underserved students and families within Buncombe County Schools (BCS). BCS is a school district located in the Blue Ridge Mountains of North Carolina, which educates 23,000 students through 44 schools.
Food insecurity has increased for many area families due to reduction of work hours, layoffs and general lower family income resulting from the COVID-19 pandemic. Lack of financial resources, as well as transportation to food pantries and school meal sites, have made it difficult for them to leverage existing resources, creating a crisis for many families. The alarming increase in needs has highlighted the importance of providing access to food and necessities on an ongoing basis. The closing of public schools for in-person learning has eliminated the opportunity for students to receive free or reduced meals at school. With referrals from School Social Workers, School Counselors, School Administration, and the BCS Family Resource Center phone line, the center serves one critical function for BCS families and students, "one-stop shopping" for service needs.
BCS Family Resource Center's mission is to support the most vulnerable students and families within Buncombe County, including those impacted by homelessness, immigrant status, uninsured, living below the poverty level, and those with no access to other public assistance (undocumented, etc.) The Resource Center is currently serving a diverse student population, including students with multinational backgrounds. Through donations which began to arrive in March 2020 from individuals, businesses, and faith-based organizations, the center has been able to continue to serve the needs of local students and families. Once students return to school for in-person learning, the center will open publicly to BCS families and students.
Families and students can receive support for the following services: housing referrals, food stamps, Medicaid applications, tutoring, food, hygiene products, diapers, wipes, formula, school supplies, and household items. Items are delivered to students and families weekly while school is operating virtually. These personal interactions also provide opportunities for wellness checks, which are especially important for families challenged with trauma, mental health issues, mental health needs, domestic violence, and food insecurities. If concerns are noted, proper resources can and have been provided. Regular, positive interaction with the Buncombe County Schools Resource Center personnel provides encouragement to distressed families – in effect, the face of hope.
Shannon Boyd, Youth in Transition Coordinator
Buncombe County Schools