Lexington City Schools
McKinney-Vento:
Operation Christmas for Every Child
Collaboration and community outreach can often bring about unexpected results! Lexington City Schools (LCS) experienced one such unexpected result prior to the recent holidays.
It is not uncommon to find staff from LCS in the field collaborating and conducting community awareness related to the McKinney-Vento Act, even during a pandemic! An LCS school social worker was doing just that when just before the holidays, at the completion of a Goodwill Business Advisory Committee (BAC) meeting, she was approached by a member of the Lexington Housing Community Development Cooperation. She was told of an offer by a third-party donor to provide every McKinney-Vento elementary school student with one outfit during the approaching holiday season. Additionally, the BAC announced that they were adopting the LCS McKinney-Vento students for the Christmas holiday adoption project!
Through other additional collaborations and outreach, numerous organizations and individuals came together to provide additional support for the McKinney-Vento students and their families for the Christmas holiday. Items included in these supports were clothes, shoes, masks, food, toys, bikes, gift cards and so much more. Distribution of the items occurred just before the Christmas break.
LCS is forever grateful for the outpouring of support for our families during this unprecedented time!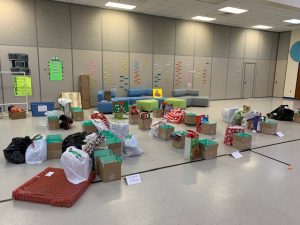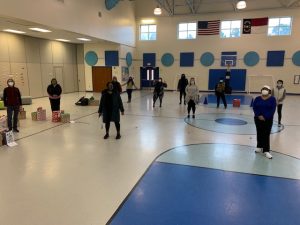 Information Source: Nicole Piggott,  Homeless Liaison
Lexington City Schools