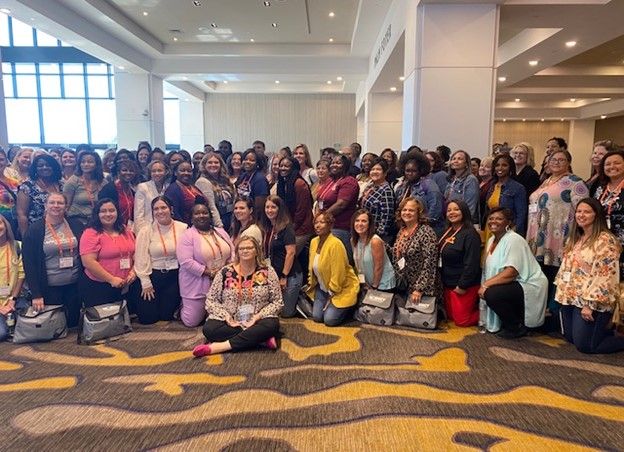 North Carolina 250 Strong at the 2022 NAEHCY Conference
Over 250 North Carolina homeless liaisons, social workers and former students who have experienced homelessness, as well as other educators from across the state attended in person or virtually the National Association for the Education of Homeless Children and Youth (NAEHCY) Conference in San Diego, California.
Sessions focused on student success, student equity, compliance with the McKinney-Vento Act, ARP funding, early education, higher education, and meeting the needs of unaccompanied homeless youth, including those who are preparing for beyond high school for college, the work force, or enlisting in the military.
NC highlights include:
Cheryl Fuller, Franklin County Schools, was the Keynote speaker on Trauma-Informed Care.
Rebecca McSwain, NCHEP program specialist presented with the US Dept. of Education.
Cathy Waugh, from Person County Schools, was selected as the NC Homeless Liaison of the Year.
Lisa Phillips, State Coordinator for the North Carolina Education of Homeless Children and Youth program, was a nominee for the National State Coordinator of the Year award.